Chad Trego - COGNITION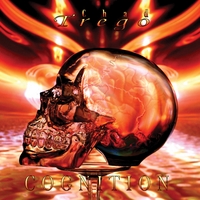 [kog-nish-uhn]
1. the mental act or process by which knowledge is acquired, including perception, intuition, and reasoning
2. the knowledge that results from such an act or process
Chad Trego's recently released debut album "Cognition" consists of electronic progressive space rock which he performed and recorded at Eyelid Studio over the course of 2009 through 2011.
Chad Trego is a solo keyboard artist who performs several styles of music on a multitude of keyboards & redefines what it is to be a solo musician. Primarily performing all instrumentation of a song simultaneously, Chad relies on the dexterity of his hands and feet to queue, trigger, sustain and play an array of equipment.
Each song on "Cognition" possesses a unique sensibility while still maintaining a consistent vibe throughout the album. Though Chad's music is performed using several keyboards, whereby ripping organ & synth solos are showcased, listeners may be surprised to also hear rocking bass as well as electric guitar solos that mimic the real thing with style, groove and finesse.
Touching on social dynamics as well as psychological perspectives without morosely weighing the listener down, Chad Trego's "Cognition" adds both a rocking upbeat & trippy offbeat to substantial topics. Consisting of impressive & sometimes psychedelic solos, this album can appeal to many different genre oriented minds.
Preconceptions beware!!